The Uganda Olympics team arrived in Japan on 20th June.
The eight member team was warmly received by officials in Japan.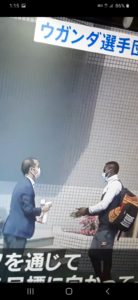 However, a member of the team later tested positive and was put in isolation.
The rest of the team traveled ahead to their training base in Osaka, where they put themselves in quarantine at their hotel until July 3.